Automating your business is an effective way to stay ahead of the competition. Automation improves accountability, efficiency and predictability, while reducing cost, variability and risk.
So where to begin? This guide shares how to successfully adopt automation into your business.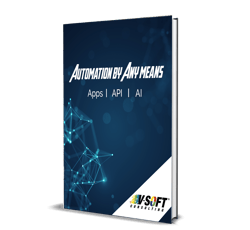 Why businesses need automation
How automation drives digital transformation
How to prepare for automation implementation
Understanding different tools of automation

Apps
APIs
RPA
AI
Fill out the form to the right to download The Guide to Automating Your Business by Any Means!