Benefit from an exploration session with V-Soft's AI and IoT Practice Lead, Konrad Konarski. Konrad will provide guidance on the value case and application of AI and IoT specific to your organization.
(*This complimentary session is reserved for those seeking to elevate their company so your company email address is required to schedule)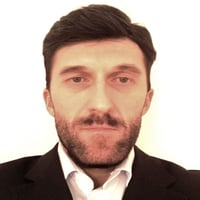 Konrad Konarski is V-Soft's AI and IoT practice lead. Konrad comes to us from a leading Fortune 500 company's deep learning practice focused on AI and IoT.