Updating the traditional workplace with digital transformation is essential to improve the employee experience. Employees should feel confident productive and safe while working. Adopting solutions such as intelligent automation systems and AI, for example, can create a powerful digital workplace environment.
This guide will provide in-depth strategies to modernize your workplace.
In this guide you'll learn: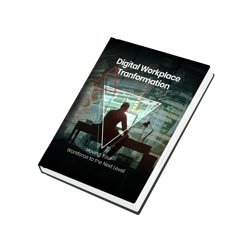 What digital workplace transformation is and how it improves employee experience
Benefits of adopting a digital workplace strategy
What to consider when performing workplace digital transformation
What a hybrid workforce is
Different types of hybrid workforce models
Digital workplace model for the hybrid workforce
Technology roadmap for the digital hybrid workforce
Fill out the form to the right and the guide will be delivered to your inbox immediately!