The digital landscape has changed the dynamics of customer behavior and workplace environments. One does not have to look too far to be aware of the skills and intelligence chatbots are present in our life every day as consumers.
From Alexa, Siri, Domino's Facebook messenger ordering to simple web chat for customer service chatbots are changing how business gets done. No longer just for customer service chatbots are helping businesses of all types drive efficiency and improve service.
In this Executive Chatbot Guide you will: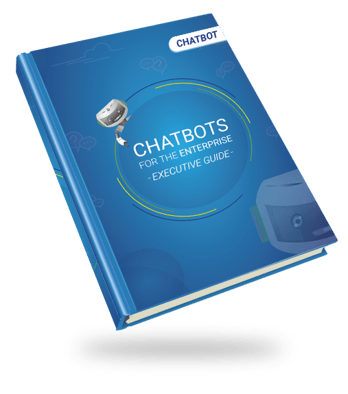 Learn about an AI intelligent chatbot
Assess your company's need for a chatbot
Learn how others use business chatbots
Tips to design and integrate your own chatbot
Chatbot references and resources
Fill out the form for your free copy today!